Our school
We are located in the heart of the most populated city of the Canary Islands, 2 minutes away from Las Canteras beach.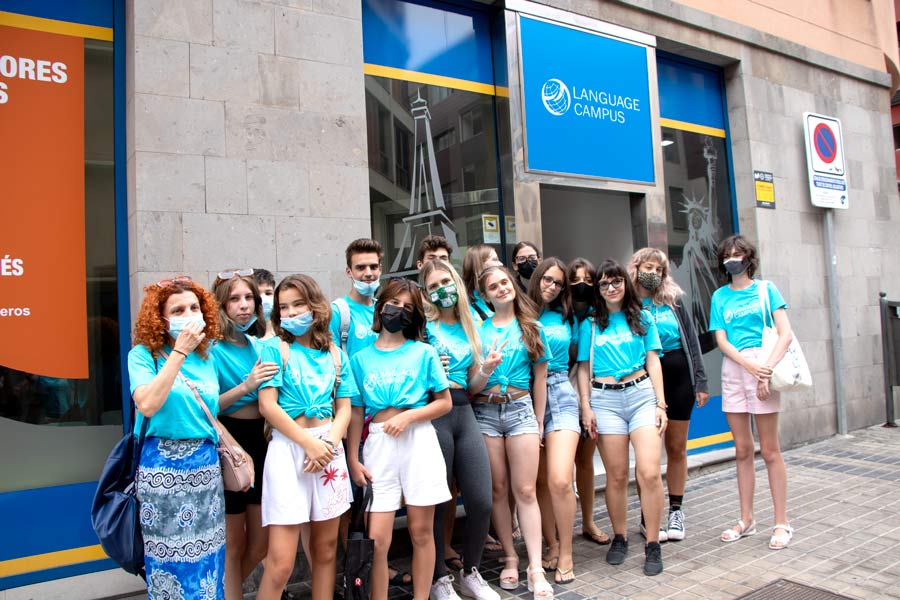 At Language Campus our methodology is adjusted to the principles promoted by the Common European Framework of Reference for Languages as well as consistent assessment methods. We adapt to your needs and availabilty so that you can achieve rapid and strong progress, with the latest educational technology in modern and comfortable facilities. We base our teaching upon an active participation of all students and we record your progress by continously assessing your language skills.
All our teachers are highly qualified: degree + CELTA or equivalent. Some also hold the higher level DELTA, PGCE or MA in applied linguistics or MFL. The languages we taught are: Spanish, English, French, Italian, Portuguese,German, Russian, Chinese.
School facilities
Air conditioning, Wi-Fi, computer & screen in every classroom, projector in one classroom, student lounge with computers