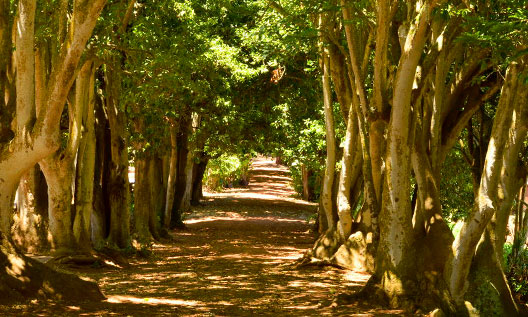 The Finca de Osorio is an old country estate surrounded by laurel, cork oak and chestnut forests. The whole estate is crisscrossed with trails.
Students learn about the local ecosystem, agriculture and farming in the Canaries as well as livestock management. This environment allows us to raise students' awareness of the importance of natural resources and the environment. It is also a great spot to take part in scavenger hunts, treks and other fun activities.
The Osorio estate consists of over 200 hectares of forest and farmland surrounding the Pico de Osorio; a small volcano that reaches an altitude of 967 metres.